Welcome to Elite Mortgage Consulting
Established in 2017, the team has over 40 years combined experience within financial services, providing practical financial planning advice to people, families and businesses in Edinburgh and the surrounding areas.
We provide advice across a wide range of services including mortgages, protection and insurance. We are committed to putting clients at the heart of everything we do and to developing long-term relationships with our clients. This is achieved by ensuring that we understand the individual needs of each client, and to implementing tailored financial plans to address those needs.
At Elite Mortgage Consulting, we pride ourselves on the friendly and approachable nature of our advisers and staff, and on playing an important part of the local community and beyond.
Taking out a mortgage may be the biggest investment you make in life. We like to make things as easy as possible for you, so here are the Six points to consider when taking out a mortgage, we hope this helps, and remember we are always here to answer any questions you might have.
Impartial Advice:
Does your Bank or Building Society operate on a whole of market basis?
Because we are not tied to any one Lender we can offer a more flexible approach!
Borrow What You Can Afford To Repay:
Lenders use different criteria to assess borrowing, but you should always ensure you are comfortable with this!
Remember you have other things in life to pay for as your circumstances change….
Your Credit File:
We know that life is not perfect and your credit file may be the same.
We have access to Lenders who will look at the full spectrum of credit history.
Your Deposit:
A deposit can come from various sources for example Savings, Investments, Gifted Equity – how will this be funded and do you have evidence of this?
We have Lenders that will assess various deposit sources for you.
Associated Costs:
Have you considered the outlays for Land & Business Transaction Tax, Solicitor & Valuation fees?
There may also be mortgage product fees to consider – come and talk to us!
Your Current Finances:
Have you thought about your current expenses both financial and otherwise?
Will these continue after your new loan completes or do you wish these to be consolidated – again, come and talk to us!
Partner Companies

"We are pleased to say that we work with our partner companies for enquiries in relation to Pensions, Investments and Commercial Finance.
If this is something you would wish to be considered, simply ask us for more details." Read More…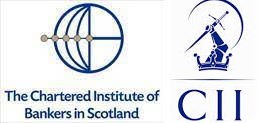 A Mortgage is secured against your home and as a last resort your home may be repossessed if you do not keep your repayments up to date.